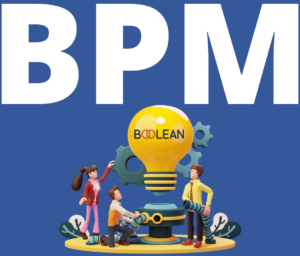 Sr. Manager – Quality Assurance
ROLE OVERVIEW: As a fast-growing company in a thriving industry, supercharging performance is a key enabler to succeed and win in the market. This is a challenging and rewarding opportunity for an accomplished professional to drive and expand the quality standards for our healthcare business. This person must understand the roles of the QA team and provide guidance to the team and appropriate project resources to ensure program goals and service level agreements are met. The Quality Assurance Manager works with the client and with other managers and staff throughout the organization to instill quality into our processes.
Key Accountabilities/Decision Making & Influence:
KEY ACCOUNTABILITIES
Develops the quality management strategy and maintains a quality plan for mailroom and data capture operations, including quality standards, quality scorecards, monitoring, coaching, performance metric assessment, calibration, and improvement actions.
Has oversight of a dedicated team of quality analysts that perform audits and assess performance against scorecards
Ensures quality reviews are conducted and analyzes the evaluations to identify trends and opportunities to improve the performance and overall project quality
Ensures team standards for quality service are achieved and initiates improvement actions when necessary
Collaborates closely with the Training Manager to define training requirements needed to support quality
Performs quality assurance to clearly define the desired agent behaviors during transition, operational readiness, go live, and ongoing operations
Facilitates calibration activities and works collaboratively with training and contact center operations personnel to ensure consistency in quality service requirements
Monitors and reports program performance against service level agreements and performance standards, initiating improvement actions when opportunities are identified
Analyzes performance trends and takes proactive steps to prevent service shortcomings
Reports performance information through formal and informal reports that may be contractual deliverables
Represents the quality function to clients, serving as a point of contact for quality inquiries
Conducts process and product audits to confirm compliance with company policies and contractual requirements
DIVERSITY AND INCLUSION COMPETENCIES:
FOR MANAGER ROLES:
Emphasis on removing bias in decisions related to promoting, hiring, leading, training, and coaching team members.
Advocate for diverse perspectives and model inclusive behavior.
Influence others to promote, embrace and progress an inclusive environment.
FOR ALL ROLES:
Dedication and commitment to promote diversity, multiculturalism, and inclusion in all work activities
Ability to collaborate in diverse teams to foster productive outcomes.
KNOWLEDGE, SKILLS & ATTRIBUTES:
Essential:
Bachelor's Degree, quality management or similar, or the equivalent combination of education, training, or work-related experience
Five or more years of related experience in healthcare process Quality Assurance
Two or more years of experience in mailroom and data capture process
Two or more years of experience managing a team
Demonstrated knowledge of quality assurance and continuous improvement concepts, procedures, processes, best practices, and industry trends in data capture space
Demonstrated collaboration with Operations, Software and Process Excellence teams to solve business problems
Effective oral and written communication presentation, and organizational skills
Excellent analytical and problem-solving skills
Excellent understanding of the BPO industry
Good knowledge of operational metrics and their impact on the business
Experience performing QA remotely as well as onsite
Capable of leading meetings and making presentations
Proficient in Microsoft Office (Word, Excel, Outlook, PowerPoint)
Prior experience in a client-facing, project leadership role
Ability to work independently, handle pressure and deliver to deadlines
Responsible for impact analysis for a change request and implementation of an approved change request
Desirable:
Demonstrated time management skills and strong interpersonal skills
Multi-tasking skills would be of paramount importance
Training and/or certification in Six Sigma methodology and analytics
Job Features
Job Category
Quality Assurance