Recruitment
The primary job of any HR department is to discover, attract, and retain the finest candidates for vacant positions in your organization. If you lose sight of the reality that you are dealing with people, you will be just passing data through a system, which may cause major problems with candidate management and recruiting talent to your organisation.
Boolean can help you drive business success utilizing our recruitment solution model. Sometimes it makes sense to only pay when the process is complete and your new hire is on board. We approach recruiting with rigour, expertise, and confidentiality. We have an unrivalled nationwide network of candidates, cutting-edge technology, thorough market research and analytics, a comprehensive marketing strategy, and extensive industry expertise.
You can rely on speed, customisation, analysis, and intelligent recruiting since we are one of India's leading recruitment solutions firms with a global reach. We put a strong emphasis on delivering talented individuals who aren't necessarily looking for work—candidates who will provide economic value to your organisation.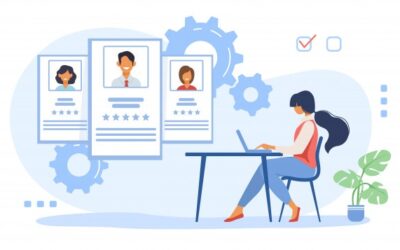 The term "direct hiring" refers to a situation in which a firm plans to recruit a candidate and makes the job offer directly to him or her. Direct hires, as opposed to temporary or contract-to-hire employees, are usually employed to fill permanent positions.
Executive Search/Head Hunting
Executive search, often known as head hunting, is a form of recruiting that focuses on recruiting highly competent senior management professionals to an organization. It is commonly used to fill key positions such as CEO, CFO, COO, HRD, and CIO.
Bulk Hiring & Turnkey Recruitment
Bulk hiring refers to a procedure in which a company hires a significant number of individuals in a short period of time. Bulk recruiting is used to identify and shortlist qualified individuals. Typically, this type of recruitment requirement arises in situations such as start-up expansions, M&A practise, the launch of a new division in an organisation, or the need to infuse crisp ability in the group, or the need to address non-performance in attention or topographical spread into new areas, or the launch of a new product in business.
REQUEST A CALLBACK
We look forward to doing great things with you