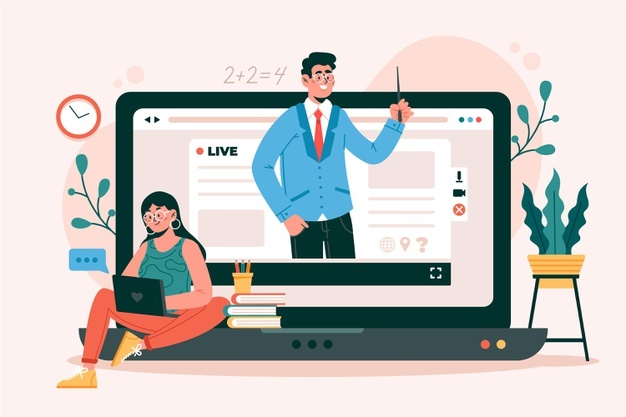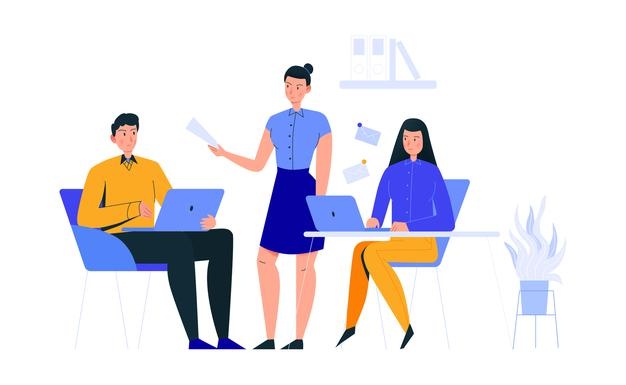 The Boolean HR Academy provides end-to-end Online & Offline Training & placement services, from career counselling through key skills training and job placement. This is our flagship programme, designed for MBA graduates who wish to work in human resources. Students and businesses alike have applauded the success of the programme. This programme was developed following extensive consultation with industry experts, placement officers, and technical heads. These courses are devised and developed in accordance with industry standards, and they are structured in such a way that job seekers or students must be able to find work after completing the training course. Hands-on project practical's, personality development and resume writing sessions, mock examinations, exams, and interviews are all included in these training courses. Industry needs skills, and today's kids lack the necessary skills. The reason is straightforward: there is a significant gap between industry expectations and academic curricula.
This programme is designed for people who are struggling with the following issues: academic GAP, career GAP, low percentages or grades, a lack of aptitude and confidence in interviews, and so on. Getting tired of going to job interviews but not getting hired, and having low technical skills There are a plethora of companies and institutes that offer so-called "guarantees." Students or applicants, how can they trust an institute among so many others or make the best decision? Boolean distinguishes out with its unique HR Academy service in this area.
Expert Training

Programming skills

Analytical & Technical skills

English communication and soft skills

Industry Interaction sessions

Course summation Project

Secure a job with one of our prestigious clients.
Process
Register with Boolean
Fill and upload details
Boolean team will contact you within 7 days
Take the Evaluation Exam followed by an interview
Be a member of the Boolean Job Guarantee Programme.
Career Plan
Candidate Profile Evaluation
Career Counselling
Gap Analysis Between Skills & Career Goals
Structuring Career Path
Finalising Candidate Career Plan
Skill Training
Technical Skills Development
Interview Techniques Training
Soft Skills Training
Guidance from Industry Experts
Resume Preparation
Placement
Mock Interviews
Guidance Job Application
Interview Coordination & Job Fair
Interview Feedback Analysis
Offer Evaluation Against Benchmarks
HR Academy Recruitment Module
Manpower planning & Budgeting as per company business need.
Manpower Requisition Form as per functional department need
Preparation of Job description & Job Specification
Recruitment for different Business Module – IT, Manufacturing, Banking, Telecom, Insurance, EPC, BPO, Sales etc.
Social Media Recruitment, Bulk Recruitment & Niche Hiring Mapping & Head Hunting
Screening Filtering & Shortlisting of resumes
Training on Job Portals & Social networking sites Recruitment

Naukri, Monster, Times jobs, LinkedIn
Mass Mailing
Job Posting
Screening, Filtering & Shortlisting of Cv's
Mapping ATS (Applicant Tracking System)

Arranging Interviews Telephonic Interview Face-to-face Interview
HR Academy Administration Module
Pre-Joining Documentation and Post Joining Documentation
Background Verification
Employee Data Maintenance
Drafting HR Letter's
Induction & Onboarding
Attendance & Leave Management
Preparation of HR Reports
Employee Engagement Activities
Training & Development
Performance Management System
Attrition & Retention Management
Policy Implementation
Full & Final Settlement
Employee Help Desk
HR Academy Payroll Module
Attendance Management & Leave Management
Designing Salary break up as per offer letter, CTC
Salary slips preparation
Salary Disbursement system
Practical on Salary Processing
Annual Increment & Arrears Processing
Handling Monthly Reimbursement Process
Labour Law
Statutory Compliances

Provident Fund
ESI
Professional Tax
Bonus
Income Tax (ITR Filling) & TDS
Gratuity

Payroll Management – Basic & Applications. – Payroll calculation manually, On Excel.
HR Academy Generalist Module
Manpower planning & Budgeting as per company business need.
Manpower Requisition Form as per functional department need
Preparation of Job description & Job Specification
Social Media Recruitment, Bulk Recruitment & Niche Hiring Mapping & Head Hunting
Screening Filtering & Shortlisting of resumes
Training on Job Portals
Arranging Interviews Telephonic Interview Face-to-face Interview
Pre-Joining Documentation and Post Joining Documentation
Employee Data Maintenance
Drafting HR Letter's
Induction & Onboarding
Attendance & Leave Management
Employee Engagement Activities
Training & Development
Employee Help Desk
Designing Salary break up as per offer letter, CTC
Salary slips preparation
Salary Disbursement system
Practical on Salary Processing
Annual Increment & Arrears Processing
Handling Monthly Reimbursement Process
Labour Law
Statutory Compliances
Payroll Management – Basic & Applications. – Payroll calculation manually, On Excel.
Full & Final Settlement
Performance Management System
Attrition & Retention Management
Policy Implementation
6 Months Training for just 1,00,000/-
Through offline with practical exposure
At 10% Discount – 90,000/-
Career Opportunities
After Completion of This Course, You Will Be Able to Apply for A Job Roles
REQUEST A CALLBACK
We look forward to doing great things with you