Background Verification
Professional pre-employment screening services are becoming increasingly more essential to employers, and a failure to carry out such background checks could result in serious consequences for your company. Poor hiring decisions can result in the failure of smaller businesses and be very costly to larger corporations. When an organisation employs a candidate, whether full-time, part-time, permanent, or contract, they will be given access to a range of proprietary / confidential information and resources. As a result, in today's world, conducting a few background checks on a candidate has become a need.
A background check or background verification is the process of looking up identification, education or employment relative records of an individual. These checks are often used by employers as a means of judging a job candidate's past mistakes / character / identity and to make timely decision of candidate's employment. The screening can be carried out pre-hire, pre-offer, pre-joining, post-offer or post-joining. Industry experts usually outsource this process as it ensures that the workforce is trustworthy, compliant and does not come with any legal or criminal history or links. Boolean employee verification services encompass complete employee background check, which includes: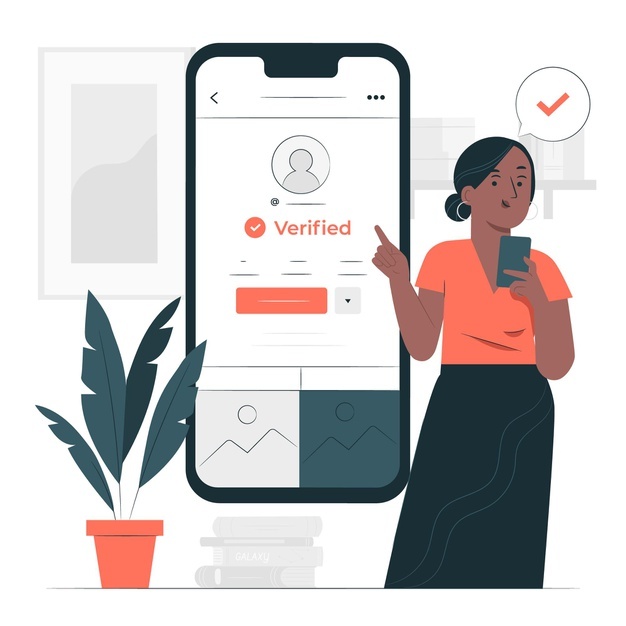 Employment History Checks
In order to win a high-paying job, aspirants can falsify documents during the interview process. As a result, employment verification is a crucial component of background checks. Boolean's employee screening fills in all the gaps in the hiring process. In order to choose the best candidate for a position, the legitimacy of the documents given by applicants is examined.
Educational Documents Verification
Nowadays, proper education verification is critical since persons in desperate need of work may falsify their credentials. Employees' resume forgery is on the rise, according to recent statistics. Boolean offers the greatest education verification services to protect your organisation. We have a team specialised to educational transcript authenticity. This is accomplished by locating and verifying bogus degree credentials. We can deliver Results quickly thanks to our access to first-hand and authentic information and our Quick TAT. To cut costs, we make good use of our current database.
It is critical to verify the employee's reference in order to determine the candidate's appropriateness for the job offer. They are helpful in determining an applicant's strengths and limitations. They reveal information about the applicant's honesty, dependability, and trustworthiness.
Boolean suggests doing two reference checks for the best results.
Peer Review
Another key aspect of reference checking is peer reference. Because the co-workers is closer to the candidate than the boss or supervisor, a peer check is undertaken. To make the recruitment process easier, the following information can be collected from the peer check:
How long has the employee been a part of the company?
Qualifications in terms of education and work
Interpersonal abilities of the candidate
Issues that arose during his time at the company
The reason for leaving
Supervisor Review
For job applications, applicants use references from previous supervisors. It's critical to double-check a previous supervisor's reference. Boolean verifies the following information from the supervisor, allowing the HR department to assess the genuine candidacy of the potential employee:
The duration of the candidate's job
Responsibilities at work
Weaknesses and strengths
Skills in people management
Other concerns
Address Verification
Knowing an employee's exact location and address is vital since it helps to establish confidence. Address verification is necessary to prevent fraud and other forms of illegal conduct. It also aids the authority in conducting a smooth investigation in the future.
A bad employee might jeopardise a company's or organization's reputation. As a result, genuine criminal record checking for personnel is required. Criminal record verification is provided through Boolean. Our system does global checks on personnel to look for any illicit activities.
Passport, Aadhaar, PAN
Passports are the only legal documents that are acknowledged and recognised throughout the world. Passport falsification is becoming more widespread, necessitating passport verification. Boolean provides passport verification services at a reasonable cost. This assists clients in confirming the identification of personnel and reducing fraud.
Because PAN & Aadhaar cards are issued by the Indian government, it is critical to verify the following: the candidate's identification, date of birth, and father/identity. mothers for clients to establish the identity of prospective employees, PAN & Aadhaar card verification is necessary.
Social Media Verification
Businesses now examine an individual's online reputation during pre-employment screening when hiring staff. Boolean uses reputable and innovative methods to do a thorough social media scan on a potential recruit. This process aids in determining an employee's personality. It also confirms the candidate's possible involvement in criminal activity, terrorism, legal problems, and felony convictions. Social Media verification is important to
Determine the employees identify.
To ensure that employees use the internet in accordance with the company's IT policy.
to assist in the investigation of suspected workers
To protect the organization's reputation and security
Drug Abuse Screening
Drug abuse screening is an important aspect of an employee's background check. This enables businesses to operate in a drug-free environment. Every company requires a dependable screening partner. Boolean can assist you with this by delivering an effective staff screening procedure. Boolean has a screening solution for you and your company that is tailored to your specific requirements. The screening process is carried out by a team of competent and educated specialists. This will assist you in adhering to all health and drug-related policies. Following that, you will receive health screening reports that will assist you in making the best decision possible.
B – Verify Process
At Boolean, we understand that background verification is extremely crucial to mitigate the risk of frauds.
Here is how we do background verification.
Step 1: Signing of NDA contract
A contract between the organisation and Boolean must be signed before the background verification procedure can begin.
Step 2: Consent form
We require the candidate's written agreement in order to run a background check on him or her. The candidate must fill out the consent form with his or her information and sign it. This is simply a 'No-Objection' form that the candidate must complete and submit to us. The consent form can be handed in or filed electronically.
Step 3: Submission of documents
We ask the organisation to send all documentation relevant to a particular candidate after we obtain the candidate's consent form. Any discrepancies or insufficiencies with the documents are informed within 24 hours of the documents being submitted.
Step 4: Case allotment
The case is allocated to a specific background verification official and field executives from our operations department after the document validation is completed.
Step 5: Communication of the turnaround time
When a case is sent to our background verification specialist, he or she informs you of the expected response time. This, of course, varies depending on the complexity of the situation.
Step 6: Case initiation
Once the turnaround time is set, our field executives and background verification officials work in tandem to conduct thorough verifications with the source – schools, colleges, universities, previous employers, in-person visits to the address, and criminal records checks with the police department and criminal lawyers.
Step 7: Preparation of report
After all of the background verification tests have been completed successfully, a report containing all of the parameters is generated.
Step 8: Quality checks and Audit
After the initial draft of the report is completed, it is subjected to a quality check and audit to ensure that there are no inaccuracies.
Step 9: Final report preparation
Once the QA analysis is completed, a final report is prepared and validated.
Step 10: Report submission
The final report is submitted to the organization. The soft copy is sent over email.
REQUEST A CALLBACK
We look forward to doing great things with you